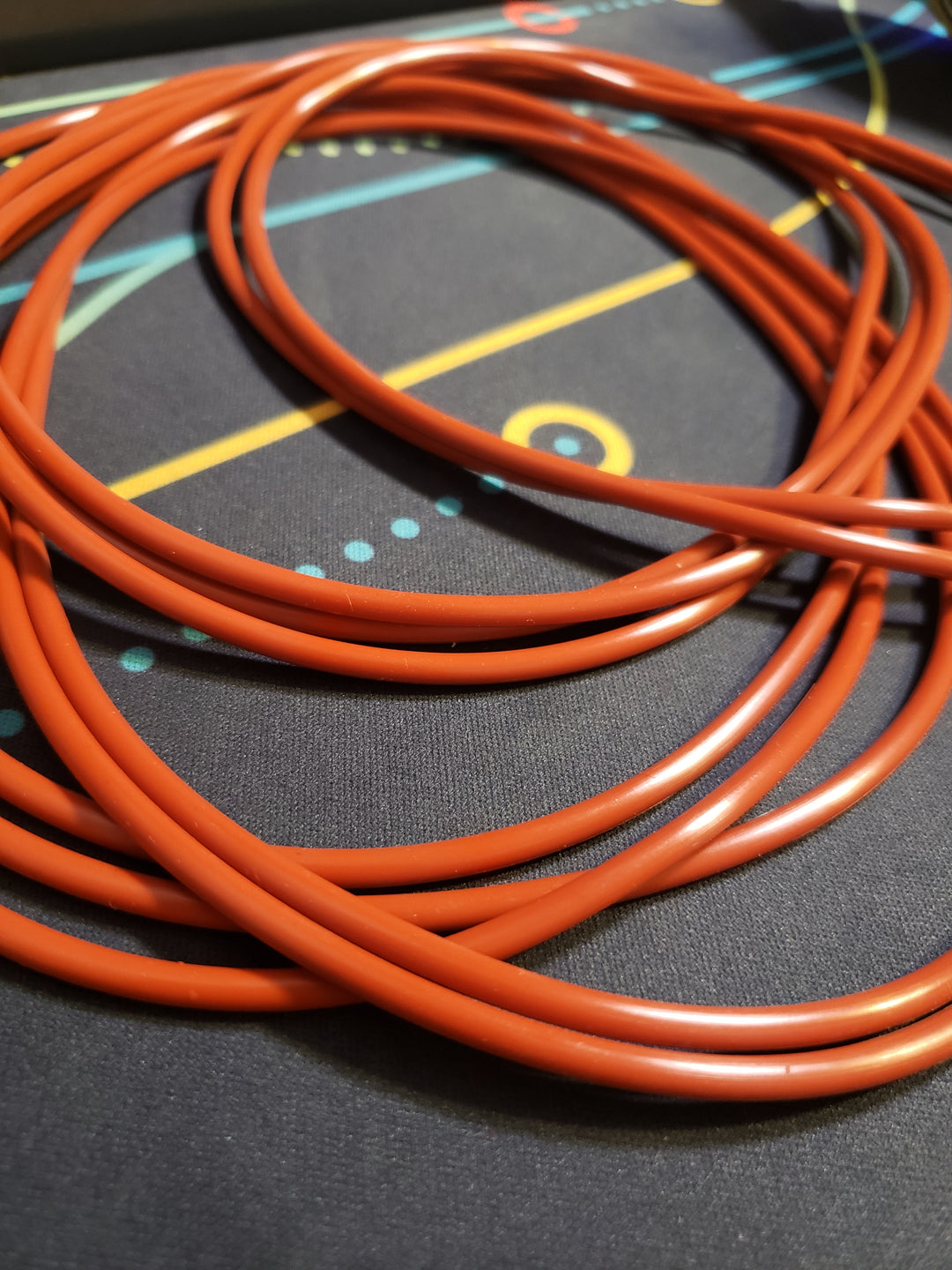 New: Now available in 30A hardness and 50A hardness.
Also known as gummy worm mounting.
These o-rings (oring) fit around your 60% PCB and plate assembly to help isolate the assembly from the case and create a bouncier / softer typing feel. They are compatible with a wide range of tray mount and gasket mounted cases. 
FOR EXPERIENCED USERS ONLY. 
See: https://www.youtube.com/watch?v=eP4Cz-8rdz4
Specification:
30A hardness
50A hardness
Usage Guidance:
You will need clip in stabilizers for your backspace and spacebar. They can be purchased here (link). Clip ins allow the gasket to fit tight cases because they have more clearance.
You will need to remove the tray mount stand offs of your case. This may require a Dremel! The stand offs create hard points and prevent this modification from working as gasket mount.
You will need to file your PCB to allow the gasket o-ring to be seated properly on the inner case tabs. Take caution when doing this!
If your case does not have inner tabs, you may need to purchase bump ons.
You may need to solder your assembly together for maximum strength. 
Compatibility:
Tofu 60%
THE60
Bakeneko
Unikorn
Fjell
....and many more
Notes:
If you choose to use a hotswap assembly, be sure to remove the assembly from the case and remove the o ring prior to removing the switches. Be careful- switches will fly out with a hot swap assembly!
For best results with a hot swap assembly, your assembly will need stand offs / spacers installed between the PCB and the plate for better structural support.
If you choose not to file your PCB or Dremel your case, this modification can still improve the sound of your board, but very slightly.
Using screw in stabilizers may prevent your assembly from fitting into the case. They may also lead to the o ring breaking if you try to force it in!