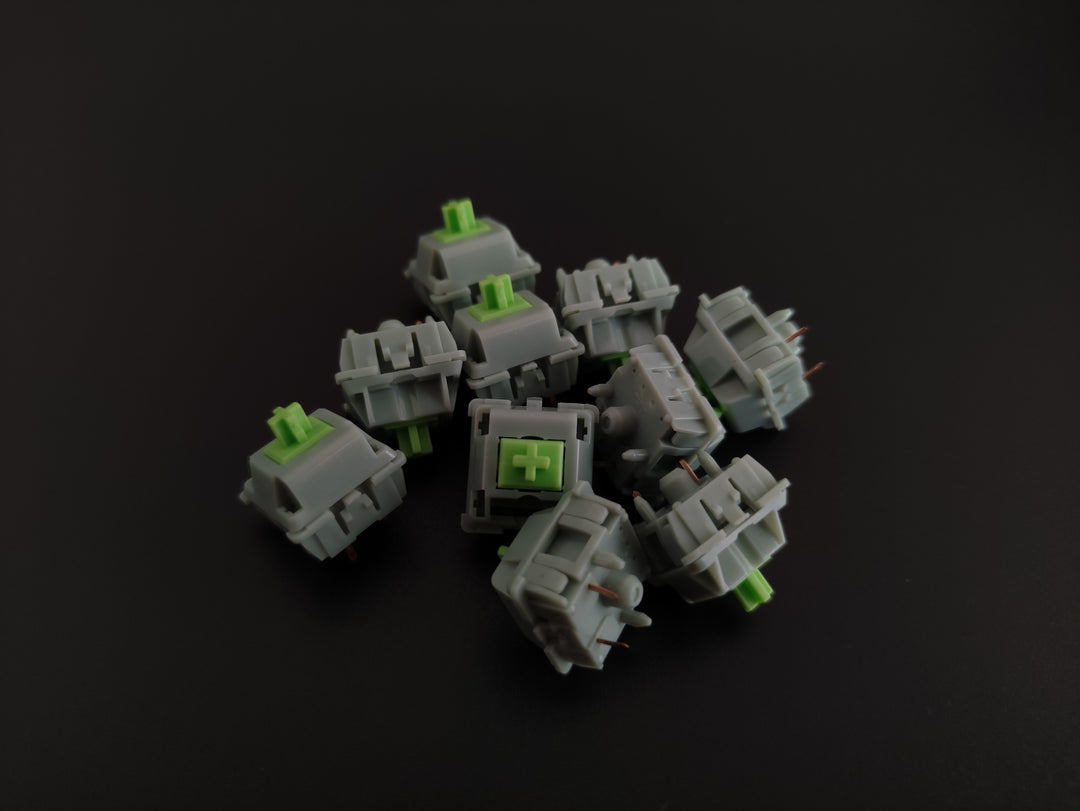 Crane tactile Switch (Aug 17th - Sept 1) est delivery end of Sept
Introducing the Crane tactile switch - a recolored JWK - with a customized extra long gold-plated spring. 
The longer spring inside the housing will become essentially 'pre-loaded', reducing the difference between actuation and bottom out. 
Comes as 67g gold plated spring weights.
Each order is 10 Switches

DO NOT ORDER THIS WITH OTHER ITEMS.
Specifications: 
- Top Housing - Nylon
- Bottom Housing - Nylon 
- Stem - POM 
- gold plated spring 
- no factory pre-lube 
- 5pin pcb mount


NOTE: 
This is a Group Buy, and Group Buy terms and conditions apply. The estimated date of delivery is just that - an estimate. Delays and setbacks may occur. Upon purchase, you will be charged immediately. And by purchasing this item, you acknowledge everything stated above. There are no refunds or cancellations for this order.  For more information, check out our FAQ